Each cottage is equipped with shower/WC, hairdryer, well-equipped kitchen with a stove, microwave oven, coffee maker and refrigerator. All cottages are furnished with two fully-sprung mattress beds, dining alcove, grills and garden furniture.
Small pets are most welcome.
On the estate you have a play ground and small beach
For reservation or requests, please use the contact information or form below.
We follow the Public Health Agencys recommendations due to the Coronavirus and we have taken actions to comply with these.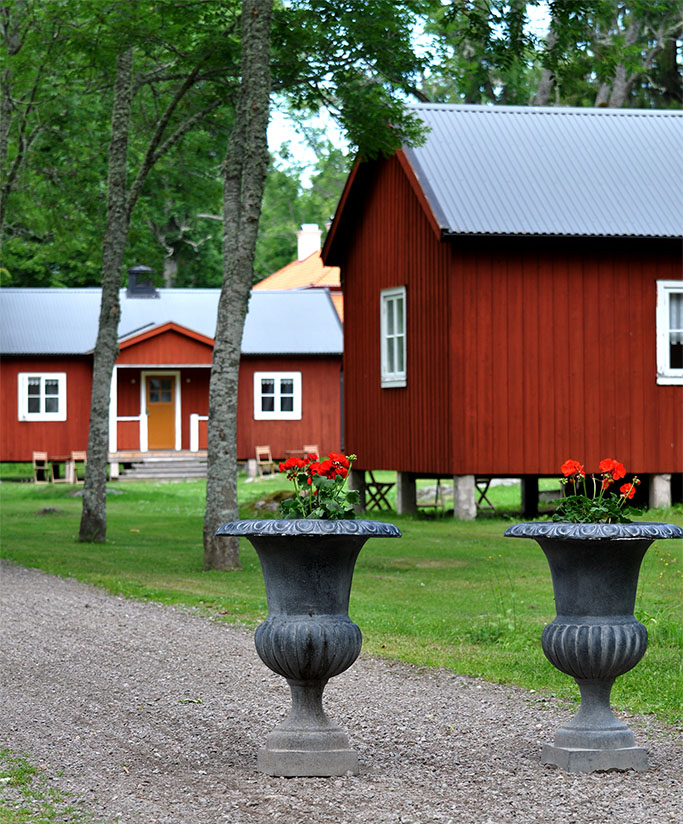 Swedish hot tub
and sauna
Relax in wood fired sauna and hot tub.
Contact us for information and reservation.